"Kisses Sued For"
Words taken from Shakespeare's Measure for Measure (Act IV, Scene 1)
Composition by Mary Ann Pownall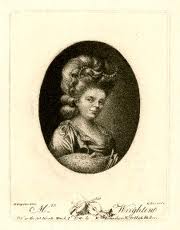 Take oh Take those Lips away

which so sweetly, so sweetly were forsworn

hide those eyes, those Lamps of day

lights which do mislead the morn,

but my kisses give again

seals ofl Love tho seal'd in vain

seals of love tho seal'd in vain.

Hide oh hide those hills of snow,

which thy frozen bosom bears

on whose tops the pinks that grow

are of those which April wears,

but my kisses, give again

seals of Love tho seal'd in vain

seals of Love, tho seal'd in vain.
About the performer:
Soprano Elleka Okerstrom is a recent Cum Laude graduate of DePauw University and a previous resident of the beautiful Traverse City, Michigan. During her undergraduate studies at DePauw, Ms. Okerstrom studied with mezzo-soprano Caroline B. Smith and

performed extensively in both main stage opera and musical theatre productions. Most recently, she performed Violante/Sandrina in a modern adaptation of Mozart's La Finta Giardiniera, directed by world-renowned director and visual set-designer Joachim Schamberger. Other roles with DePauw Opera include Prince Orlofsky in Johann Strass' Die Fledermaus, Nancy Waters in Britten's Albert Herring, and Miss Pinkterton in Menotti's The Old Maid and the Thief. She was also cast as Little Red Ridinghood in DePauw Theatre's production of Sondheim's Into the Woods.
Ms. Okerstrom has also competed extensively at the state, regional and national level. As a student at DePauw she was a semi-finalist in the National Orpheus Vocal Competition, a finalist in the Opera Guild of Dayton Vocal Competition, and has repeatedly placed first in the Indiana State NATS competition. Currently, Ms. Okerstrom is pursuing her Master of Music degree at the Indiana University Jacob's School of Music.